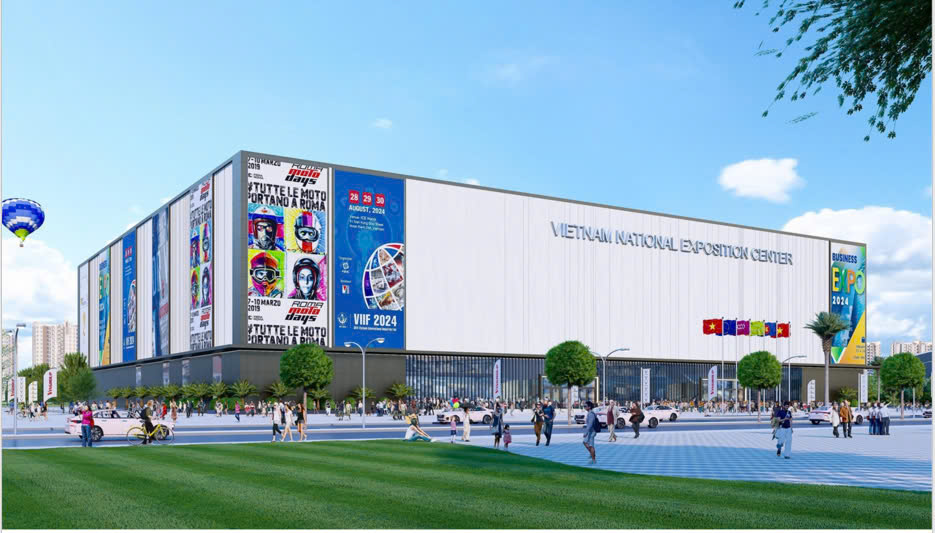 ABOUT THE CENTER
Established in 1974, the Vietnam Exhibition-Fair Center (VEFAC) has continually reinvented itself to reflect and meet the country's changing socio-economic demands.
Popularly known under the name of its location – Giang Vo – the center has established itself as a household name when it comes to exhibitions, conferences and cultural events. Today, VEFAC is known as not only a venue for trade promotion, but also as a cultural institution.
Stretching over an area of nearly 07 hectares right in the heart of Hanoi, VEFAC premises include 03 grand exhibition halls offering an unrivaled 10, 000 sqm of floor space, 03 state-of-the-art conference rooms and high-quality auxiliary facilities. As Vietnam's largest and premier venue for exhibitions, conferences and special events, the center confidently plays host to a wide range of domestic and international companies, and holds some of the country's most important cultural events every year. Major regular events held at the center include:
Vietnam's socio-economic achievement exhibitions
SEAGAMES
INDOOR GAMES
Annual international industrial fair
Spring fair
Vietnam Fashion Fair
Hanoi Trade Fair
As the country's leading exhibition and event manager, VEFAC also represents Vietnam at World Exhibitions in Japan 2005, Spain 2008 and China 2010. The center is an official member of the International Exhibition Bureau (BIE).
In order to meet rapidly changing demands as Vietnam moves towards greater integration into the world community, VEFAC has been selected by the Government as the Investment owner of a mega development project to create a versatile, advanced National Exhibition Center. The project includes two independent component projects:
1
The creation of the National Exhibition Center over an area of 125.9 hectares in Me Tri, Tu Liem, Hanoi
2
The establishment of a Trade, Service and Culture Center over an area of 6,838 hectares in Giang Vo, Ba Đình, Hà Nội.
It is with great honor that VEFAC embarks on this challenging yet exciting project which is undoubtedly an unique opportunity for the center to maintain its leading position in Vietnam and reach out to the world.
---
ORGANIZATION CHART OF VEFAC
Board of directors
| | |
| --- | --- |
| General Manager | Ly Hoa Lien |
| Deputy General Manager | Nguyen Thi Bich Hanh |
Staff profile
50%
having undergraduate
education & above
The center also prides itself on its pool of competent, professional technical workers.
BOARD OF MEMBERS
CONTROL BOARD
BOARD OF GENERAL DIRECTOR